Curriculum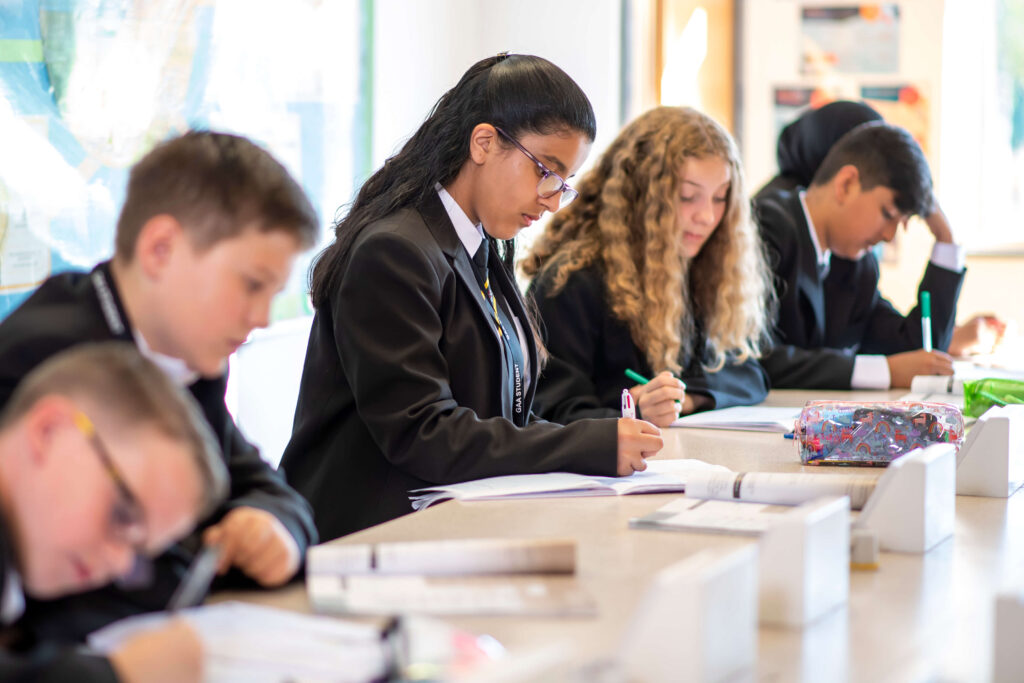 Curriculum Intent Statement
Great Academy Ashton exists in order to metamorphosise the life chances of the young people in the community we serve. We are a community of over 1300 young people, 200 adults and a £45M state of the art school building in order to support the transformation of our community; a community which is truly diverse both culturally and economically.
Our curriculum is designed to achieve this by giving our students the best learning experiences, the best outcomes and the greatest of participation and celebration so that they will achieve in line with the best students nationally. Throughout all of the skills, knowledge and experiences that our curriculum embeds, economic circumstances will never be a barrier. We ensure that all students, no matter what their background, are able to have experiences and opportunities in line with the most prestigious schools in the country, within a safe, caring and empowering learning environment.
The GAA Curriculum is underpinned by our GREAT Values; Genuine, Respect, Excellence, Achievement, Together. In practice, this means that our school curriculum, i.e. everything our students do from the moment they arrive in Yr7 until they leave us in Yr11, is designed so that they develop as an integral part of the "GAA Family". Our whole school curriculum is underpinned by our GREAT Themes:
GREAT Teaching
GREAT Workforce
GREAT Wellbeing
GREAT Behaviour
GREAT Advocacy
GREAT Cultural Immersion
Our curriculum provision is established so that personal family economic circumstances will never be a barrier to our students' success. We serve a very challenging community in terms of economic, employment and family stressors and our school provision is designed to ensure that no student is left behind. No matter what your background or economic and family circumstances, our provision will enhance and promote you to success.
All students have access to a rich subject curriculum which promotes inclusion of all. Our students do not financially contribute to any aspect of our curriculum; peripatetic music is provided by our school, all Food Preparation & Nutrition and Product Design resources are provided by the school, all students receive their own personalised Shakespearean Play to embed a love of academic literature, our Duke of Edinburgh provision is provided fully by the school, etc. financial circumstances will never be a barrier to full engagement in the rich, diverse and enhancing life of our school.
Our rich and exciting curriculum covers a wide range of subjects which enables students to pursue tailored academic pathways, providing access to qualifications that are held in the highest regard by colleges and prospective employers.
At GAA we achieve this through ADVOCACY, every member of staff serves as the advocate of our young people, to promote, enhance and support their successful and sustainable achievement and progression.
Year 7 (Transition. Primary to Secondary)
We have a caring and clear system for looking after our students. Each student is allocated to a Form Group and they have a Form Tutor who will monitor work, embed language acquisition and be the first line of support for their well-being at the Academy. The Form Tutor is the first point of contact in the Academy.
We believe every student is unique and this is reflected in the individual challenging targets set for every Year 7 student in every subject. This enables everyone to enjoy success and achievement. We provide our future students with their own transition reading book to support literacy and language acquisition transition and we also provide our "Rising 7" students with their maths and English exercise books from June of Yr6 onwards to support the continuation of their learning progression. Our "Year 5 Excel Academy" embeds the learning transition programme to ensure continuity of progression from KS2 into KS3.
Key Stage 3 (Year 7, 8 and 9)
Departments adopt best practice nationally, informed by cutting edge research and subject association engagement. Informed by work in Key Stage 2, our curriculum aims for students to build on the knowledge and skills they have developed at primary school with the National Curriculum as the basic benchmark for our provision. Our students engage in a rich and diverse Key Stage 3 curriculum which includes academic subjects such as English, Maths, Science, Geography, History, RE and Computing. In addition, students have lessons in Technology (Food Preparation and Nutrition & Product Design), Art, Music, Drama, Dance, PE and either French or Spanish.
Our challenge is also to help ALL our students to meet the demands of our fast-changing world so we have created a clear and supportive system to promote high expectations and learning habits. Our ambitious KS3 curriculum is underpinned by our "GAA Key Words" and "GAA KS3 Reading List" and all students in Year 8 receive their own personal copy of the Shakespearean play they are studying with a personal message inscribed from the Principal.
Key Stage 4 (Year 10 and Year 11)
Students at Great Academy Ashton can choose from a range of qualification types and subjects including GCSEs and BTECs with an ambitious academic core at its heart and the EBACC pathway open to all. More than ever, the information advice and guidance offered to our students and their parents/carers about the huge number of choices is crucial.
In Key Stage 3 the curriculum includes a comprehensive programme of study about careers and decision-making. All students complete this course before any option choices are considered. Parents, carers and students are invited to a Parents' Evening at Great Academy Ashton since we recognise that parents and carers play an integral part in this process. Here the options, courses and qualifications can be discussed with teachers.
Throughout the five years that a student will study with us, they will also have full access to our Personal Values, PE and RE curriculum, placing the spiritual, social, moral and physical development of our students at the very heart of our curriculum intent.
All students are encouraged to participate in our Student Leadership opportunities, working to become a Student Ambassador in Key Stage 3 and a Student Champion in Key Stage 4. The range of student leadership opportunities are vast, from Head Students to council representatives, from sports ambassadors to Upstanders, from peer mentors to eco-group champions. We place the advocacy of our young people at the heart of our school curriculum.
Subject Pages:
Year 9 Options 2022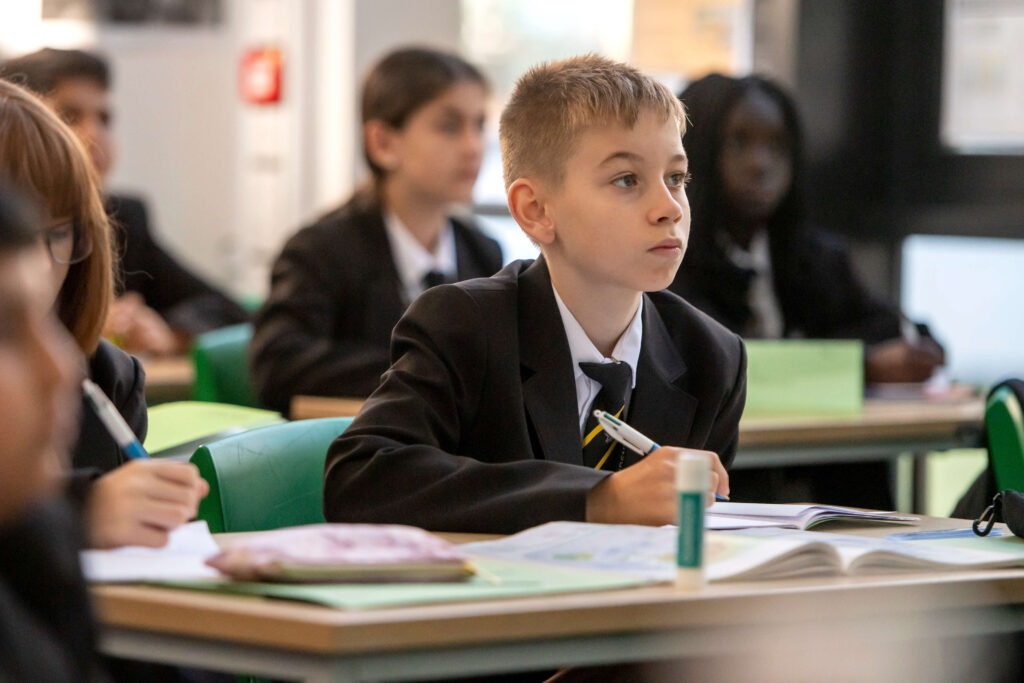 Remote Learning Provision
To see how the school is providing remote learning for students
Latest News