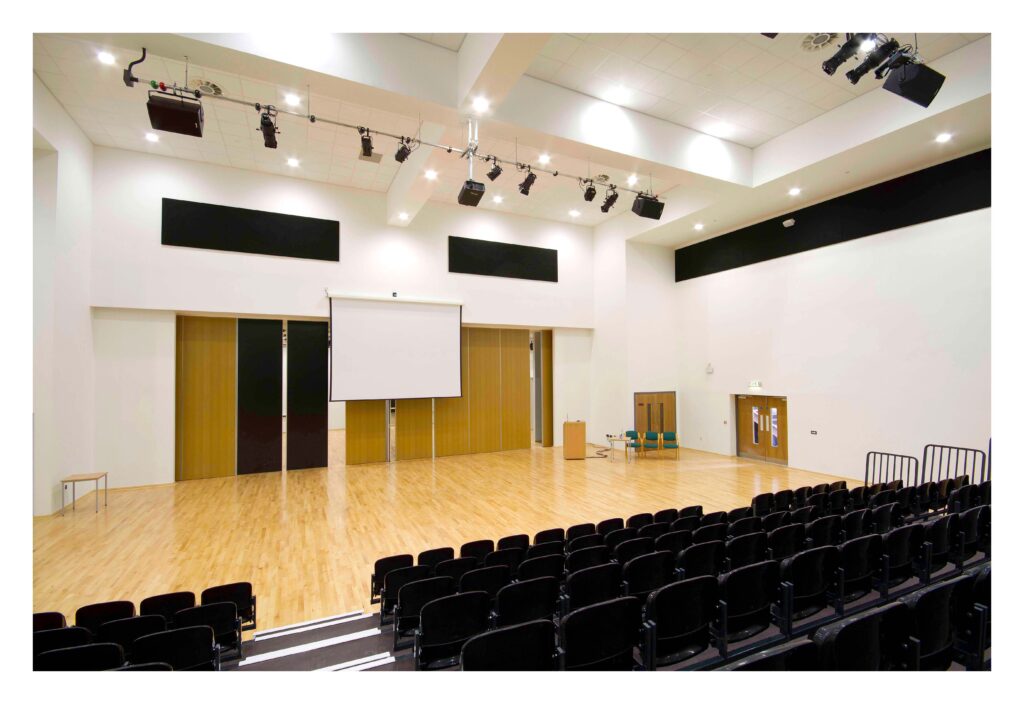 Academy Auditorium
Uses for an auditorium can include business conferences, concerts, dance rehearsals, lectures, and church groups.
Auditorium hire prices might be lower than you think!
The auditorium at Great Academy Ashton has options of seating for approx. 300 people or table seating for 250.
The room can be decorated accordingly and has a comprehensive sound and lighting system as well as audio visual facilities. Our flexible space is also ideal for theatre productions, presentation evenings and corporate functions.
In addition to the auditorium, the Academy offers a dining and refreshment area on a modern space know as "The Street", which can be used on its own or additional to other facilities.
If you are interested in hiring our facilities contact our lettings team on lettings@gaa.org.uk
Additional Venues for Hire