Wellbeing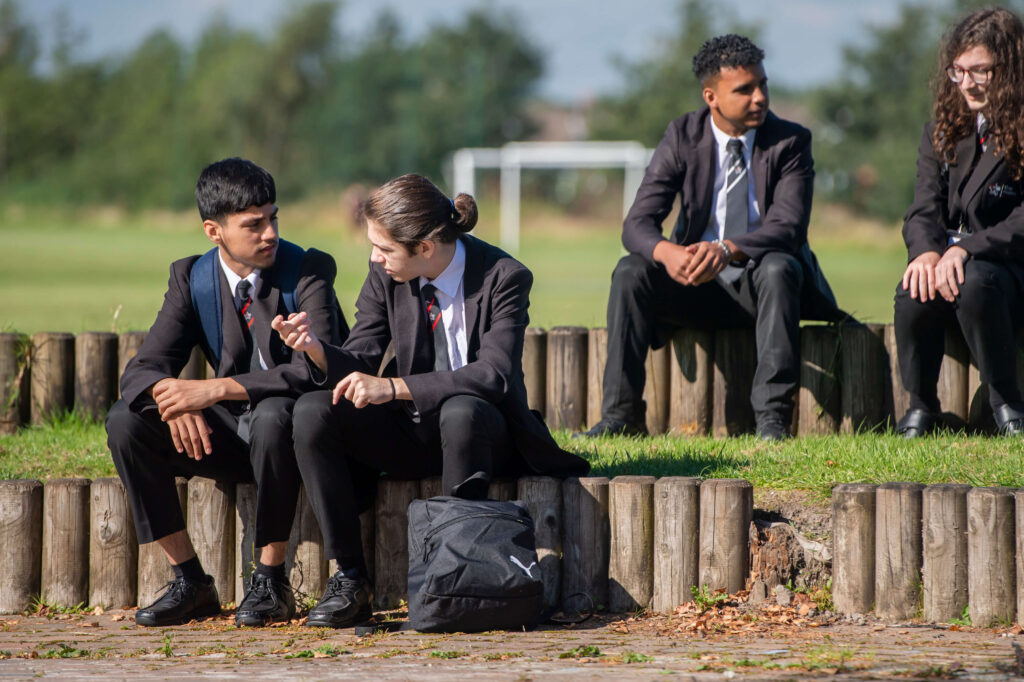 It is important to look after our wellbeing, including both our physical and mental health. We are committed to the wellbeing of all those in our school community.
Below you can find a collection of services, information and guides aimed at helping anybody to take steps to improve their overall wellbeing.
Mental Health Support
Are you going through a difficult time? Are you feeling sad, low, worried, stressed out, angry or are struggling to cope?
It can be hard to know how to manage our feelings and emotions and it is not easy to do alone. Lots of people struggle with their emotions, yet more and more are finding help.
If you are struggling to cope, there is help available for you.
Kooth
Kooth is an online community set up to help young people with their mental health. It's free, private, confidential and safe. You can sign up on the website or download the app to your phone or device. With Kooth you can connect with people your age about mental health and issues you may be going through, but you can also talk to the team at Kooth for help and advice.
Mind
Mind is a well-known mental health charity who aim to support those who need it. You can get plenty of information and guidance over the phone or on the website. The website also has a helpful Self-Help book made by young people about things that can help in difficult times.
Getting Support in School
It can sometimes be difficult to get support and help outside of school, whether that's issues with privacy at home or being unable to make it to appointments.
The mental health and wellbeing of everybody in our school community is so important to us. If you are having some difficulties and struggling to cope but feel unable to access any support outside of school, we are here to support you.
All staff are committed to looking out for the wellbeing of our students, but school also offer extra support such as mentoring and in-school counselling.
If you would like support from school, there are a number of ways to go about this.
Talk to your form tutor, head of year or year manager
Talk to a trusted member of staff
Wellbeing 101
Looking after your wellbeing can start with the smallest steps. Here is a collection of resources, advice, guidance and tips on how to start those steps to wellbeing.
Exercise
Doing exercise and physical activity are as simple as moving more. Being physically active has been shown to improve your mood, manage stress and anxiety, help you get a better night's sleep, improve your confidence as well as lots more benefits!
Mindfulness, Meditation and Breathing
Mindfulness and meditation has fast grown into a popular practise and this is due to people finding huge benefit in it. It has been shown to reduce anxiety, stress, depression, improve mood and generally help you to feel calmer and more in control throughout the day.
It can be as simple as focusing on your breath for a period of time, or more active things such as yoga, mindful walking or listening to some guided meditations. There are so many great apps and guides to help you start off such as 'Headspace' or 'Calm'.
Diet and Nutrition
Eating healthy doesn't have to be confusing, boring, feel like a chore or mean you have to give up your favourite food and drink. Making small positive changes to your diet can help you get on the right track. Simple things just as trying to eat 5 different fruit and veg a day and drinking more water can make a big difference.
A healthy diet has been shown to not only improve the way you feel physically, but more and more it's shown to improve your mental and emotional state al
Why not set yourself a challenge such as eating 20 different plant foods in 7 days, or eating a different vegetable for each colour of the rainbow in 7 days also?
Sleep
When we sleep, our bodies and brains get a chance to recharge ready to face another day. Without enough sleep, we can feel grumpy and tired and we might also find it harder to concentrate. Lack of sleep over a long time can start to make people feel down.
Teenagers need between 8 and 10 hours sleep a night.
It can be hard to sleep sometimes but there are good habits you can get into to help yourself for example getting into a routine, cutting out caffeine and limiting screen time before bed.
Supporting Information
Covid-19
Covid-19 has shaken our world totally and affected almost everybody in some way. Many people are feeling alone, scared, stressed, worried and some are unfortunately dealing with losing somebody close to them. Facing such change, some people may feel affected right away and for others it may take more time for the impact to be felt.
During this difficult time, it may never have been more important to look after our physical and mental wellbeing. Thankfully, there has never been a better time to get all the information, guidance, help and advice we need on how to do that. Why not try a build a 'Mind Plan' by taking this quick quiz to get top tips and advice?
Online Safety
It can be hard to know what is safe and what is not. Being on the internet can be a fun and interesting way to learn, stay in touch with friends and connect with others. Unfortunately, it can also be a dangerous place.
There are some simple things you can do to keep safe, such as;
Never post or upload anything you wouldn't want you parents, carers, teachers or future employers to see. Once you've posted something, it's out of your control.
Never post any personal details such as where you live, your full name, date of birth or phone number.
Be careful of scammers. Phishing or scams are when somebody tries to trick you into giving them information, such as your password. These are often emails asking you to log into a site and provide information.
Cover your webcam. Some viruses can allow people to view your webcam without you knowing, so make sure to cover it if you're not using it.
Active Tameside
Active Tameside are also currently offering a programme called – Fuel4Fun Plus which offers a personalised health and wellbeing plan, free activities including free swimming passes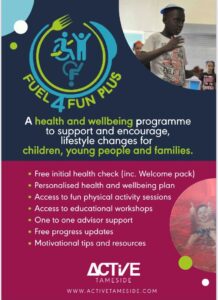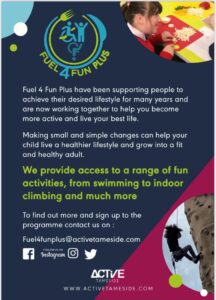 Supporting Documents