Student Leadership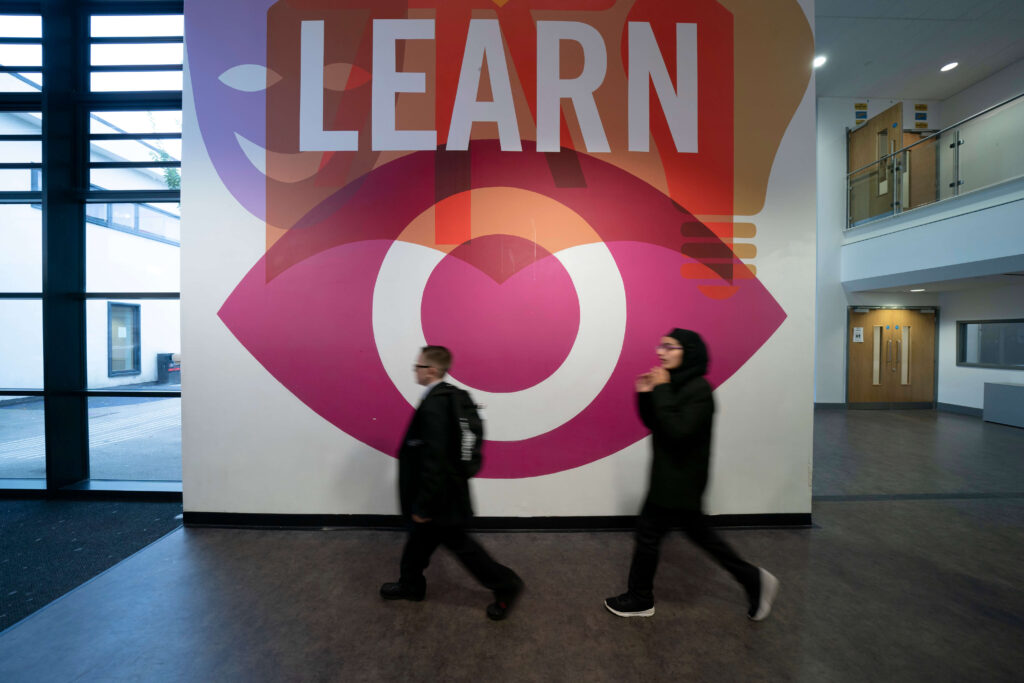 At GAA the opportunities that we provide for students to engage in leadership roles across the academy and throughout their academy life are key to the personal development of our students. With support and encouragement, every young person has the potential to become a leader in some area of their life.
Involvement in leadership activities can improve students' learning as well as helping them to develop the skills and traits needed for success outside of the classroom. We believe that young people who are supported in harnessing their leadership skills are likely to gain a better understanding of themselves, a higher level of confidence, and an increased capacity to manage and organise their own lives. They are also likely to develop processes and skills useful in their learning and develop a more profound sense of maturity.
The GAA student leadership model aims to be inclusive to ensure that all students have an opportunity to lead. Our expectation is that every student will take up at least one position of leadership at GAA; we believe that through leadership roles each student will develop the character values and virtues that will allow them to flourish, achieve their potential, and go on to live a happy and successful life.
At GAA we have 3 pathways for student leadership:
Key Stage 3 Champions
Key Stage 4 Ambassadors
Academy Student Council
Our Student leadership champion and ambassador opportunities sit within a wide range of 4 broad themes:
Wellbeing
Language for learning
Community & environment
Curriculum
All leadership opportunities will be advertised and student appointments made via an application and interview process. Examples of the types of champion and ambassador roles available to students in an academic year: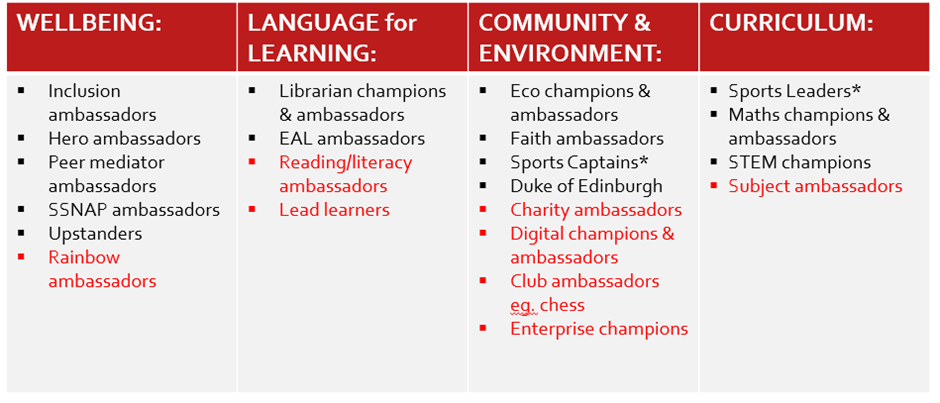 GAA Student Council Approach: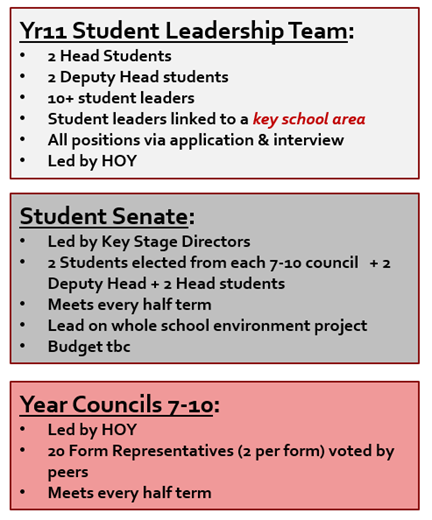 The student councils focus on these key academy areas:
Events & fundraising
Equality & diversity
Community & environment
Anti-bullying
Language for learning
Having held a student leadership position is incredibly useful when applying for further education and jobs. However, we do not want experience as a student leader to merely be on a piece of paper. Our Yr11 student leaders undergo a training workshop led by SSAT. They are taught how to lead other people, how to deal with difficult situations, what qualities a leader should have and how to run meetings.