Business Studies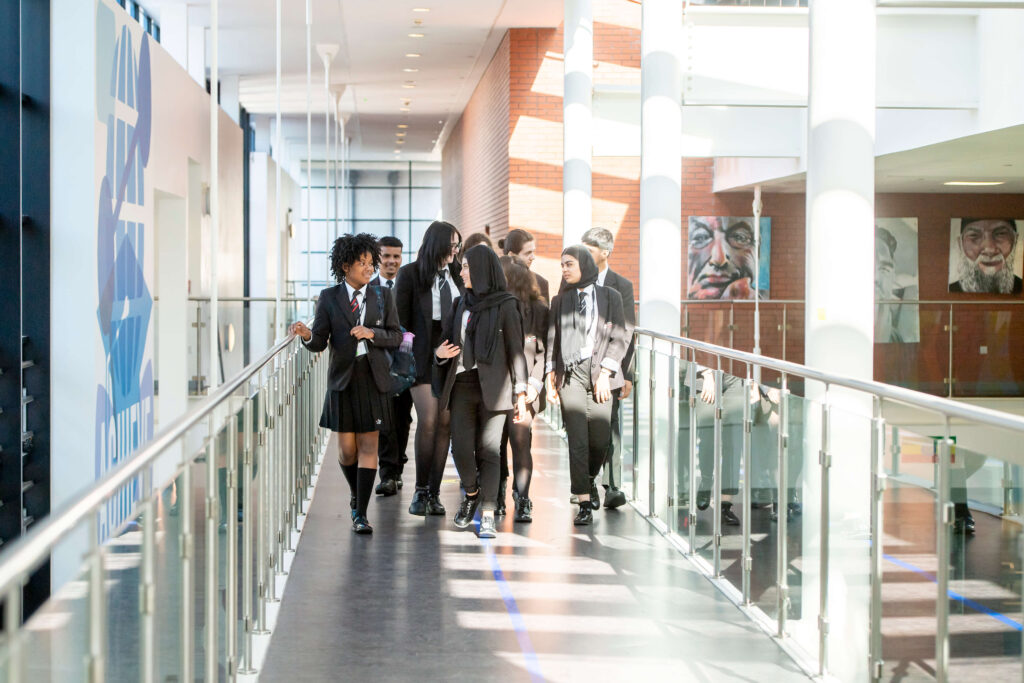 Business encourages students to gain an understanding of how small businesses and larger corporations are managed and how decisions are made based on numerous factors such as competition, target markets and the economy.
Students will be exposed to a number of real-life case studies where we explore companies you all know and buy from like Coca-Cola, McDonalds, Nike and Dre Beats. Business is a useful subject for anyone to choose. Whether you start-up your own or work for another organisation, the understanding will help you in any future career.
How will I be assessed?
The final grade students will achieve is taken from a controlled assessment assignment worth 25% of the mark and the remaining 75% is taken from two examinations; one multiple choice, one which is written answers and essay style questions.
Controlled Assessment
During your controlled assessment you will spend time researching a business in your local area, for this you will be given a choice of five tasks to investigate on a topic area from Unit 1. You will be asked to interview a local business entrepreneur, employees and customers to gather data to indicate key strengths and weaknesses, as well as recommend improvements.
What will I learn?
Unit 1 – Year 10
Unit 3 – Year 11
Spotting a business opportunityShowing enterprisePutting a business idea into practiceMaking the start-up effectiveUnderstanding the economic context
MarketingMeeting customer needsEffective financial managementEffective people managementThe wider world affecting business
How will I be assessed?
Unit 1 – Multiple Choice Paper (45 minutes)
Unit 2 – Controlled Assessment Investigation
Unit 3 – Written Paper (90 minutes)
Skills: Students will develop the following…
Accounting & Finance Management Skills – excellent if you would like a career in accountancy or finance and also for your own personal finance.
Practical skills – time management, personal organisation and action planning
Presentational skills – presenting in front of others and addressing audiences using a variety of media and form
Interpersonal skills – communication with people in real business and group work in many of the teaching activities
Cognitive skills – you will be much more reflective and will learn to review own and others' performances
BTEC Business (Level 2)
Why choose Business?
BTEC Business encourages students to gain an understanding of how businesses are managed in a vocational way. The BTEC in Business provides an introduction to the world of business. The course covers topics such as business organisations, marketing, enterprise and finance. Students opting for a BTEC in Business will be well prepared for further study of business or employment.
How will I be assessed?
The final grade students will achieve is mainly taken from internally assessed units worth 75% of the mark and the remaining 25% is taken from an online financial management examination.
Internally Assessed Units
Students will complete three internally assessed units. Students will complete assignments using various forms of ICT software and each assignment will be based on a real life business scenario. Each project that students undertake form the basis of their unit results which are graded as a Level 1 Pass, Level 2 Pass, a Merit, a Distinction or a Distinction *. The projects will be based on scenarios within the business environment.
What will I learn?
Core Units
Optional Units
Unit 1 – Enterprise in a business world (Internally Assessed)
External Factors that affect a business. Business planning – create your own business.Unit 2 – Finance (Externally Assessed – Online Examination)
Calculating revenue, costs and profit. Financial planning and budgeting and financial performance.
We will choose 2 of the below units. Unit 3- BrandingWhat is a brand? Marketing principles and marketing Mix, promotional mix and create your own brand presentation.Unit 8 – RecruitmentHow functional areas work in a business, and different job roles. Create job spec, CV, application forms and create a career development plan.Unit 5 – Personal Selling and Understanding Customer NeedsPrepare and demonstrate selling skills.
How will I be assessed?
100% coursework achieving a L1, L2, Merit or Distinction.
Business GCSE is pearson 1BSO
Details here: https://qualifications.pearson.com/en/qualifications/edexcel-gcses/business-2017.html

BTEC is pearson Tech Award in Enterprise Level 2.
Details here: https://qualifications.pearson.com/en/qualifications/btec-tech-awards/enterprise.html