Ethos and Values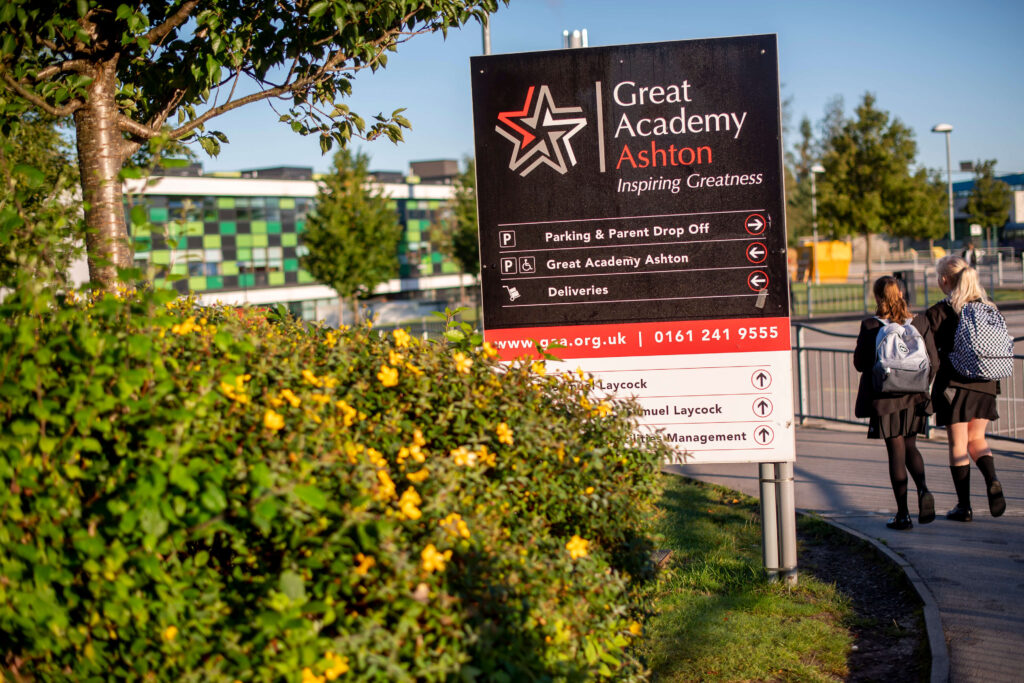 Great Academy Ashton is a highly inclusive, multi-cultural, celebratory learning focused school where we seek to embed our GREAT values in all activities and actions within school: GENUINE, RESPECT, EXCELLENCE, ACHIEVEMENT, TOGETHER.
We aim to create a school where all students…
Make outstanding progress, in their learning, regardless of ability, gender, social background or ethnic origin
Are engaged in a curriculum suffused with great knowledge, memorable experiences and rich opportunities
Learn, with teachers, in an environment which is mutually respectful and promotes a shared enjoyment of learning
Develop social attitudes and behaviours founded upon the principles of genuine, respect, excellence, achievement and togetherness
Develop the transferable skills and attitudes needed to thrive in the global economy of the 21st Century
We aim to ensure…
All students achieve in line with the best amongst them
All lessons meet the needs of all learners
All students are safe, celebrated and are fully engaged in the life of our school
We continue to improve the spiritual, moral, social and cultural development of our students
All students will be inspired to believe that they can achieve and achieve in every aspect of school life; academically, vocationally, culturally, socially.
Our GREAT Values are:
GENUINE; we are honest, trustworthy and take responsibility for our actions. We are proud to be a member of GAA, we treat everyone with respect
RESPECT; we use good manners and we treat everyone fairly and with kindness. We strive for excellence.
EXCELLENCE; we are the best version of ourselves and have high expectations of each other. We work hard and respond positively to all challenges. We aim to achieve.
ACHIEVE; we strive to fulfill our highest potential and we participate fully in Academy life together
TOGETHER; we are supportive of each other and celebrate our differences. We resolve any differences calmly, learning from them. Together we are GREAT.