Current Vacancies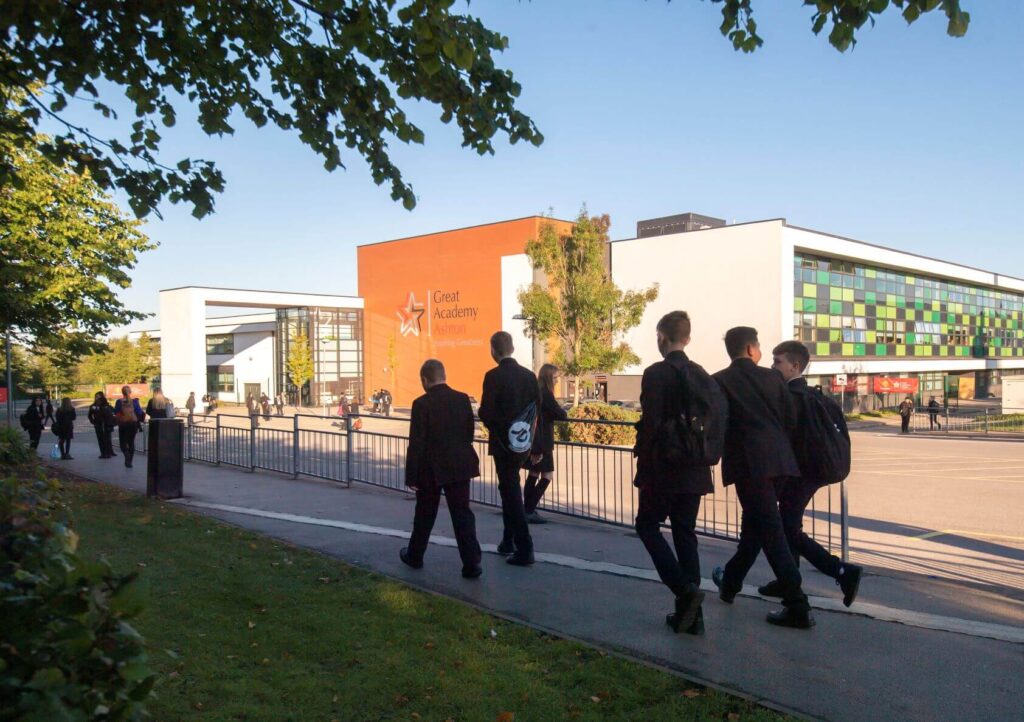 Vacancies at Great Academy Ashton
Welcome to the Great Academy Ashton recruitment webpage. This gives details of our current employment opportunities, and how to apply for them.
Assistant Head of Maths (KS4 Coordinator)
Closing Date Monday 4th December, 10:00am
Designated Deputy Safeguarding Lead
Closing Date: Thursday 7th December 2023, 10:00am
Start Date: January 2024
Casual Exam Invigilators Wanted Academic Year 23/24
Please send applications to recruitment@gaa.org.uk
Manchester United Vacancies
Application Process
Here are the stages you can expect from our recruitment process.
We accept applications on either the Great Academies Education Trust application form or via the online TES portal (Times Educational Supplement ).
We cannot accept CVs due to our child safeguarding responsibilities. The additional questions asked on the application forms ensure we fulfil those responsibilities.
Top tip: In the section of the application form titled 'Skills, knowledge and experience' we want you to tell us how your skills, knowledge and experience closely match the Job Description and Person Specification of the role you're applying for. It's tempting to tell us all about your current job and everything you've done previously too; but we're really interested to hear how you meet the criteria for our job – the one you're applying for.
Your application will be reviewed against the criteria outlined in the Person Specification by a Great Academies Education Trust selection panel; and applicants who best match the criteria will be shortlisted for interview.
Following the selection panel's shortlisting process, you will receive notification on the outcome of your application.
If you're shortlisted you'll be invited to attend an interview with a Great Academies Education Trust selection panel. This may include undertaking any selection tests – for example giving a presentation .
Following the interview you will receive notification on the outcome of your interview and receive feedback on your interview.
If you have been successful, you will receive an email with your conditional offer of employment. Once this is accepted, you can agree your start date.
We'll carry out the pre-employment screening (including references and other checks, such as DBS, if applicable). Once the checks have been completed, we will issue your contract and onboarding paperwork. These should be returned before your start date .
A formal induction takes place each term; and you will receive full support through your induction and the start of your Great Academies Education Trust journey .
Reasons to join us
Latest News